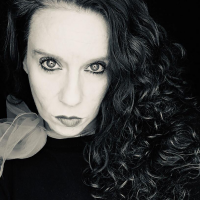 Jennifer Anne Gordon
Historical Fiction, Literary Fiction, Horror
Profession

Ballroom Dance Instructor, writer
JENNIFER ANNE GORDON is a professional ballroom dancer by day, and a curly haired neurotic writer by night. She is an actor, a traveler, a photographer, a lover of horror, and a dog mom. Beautiful, Frightening and Silent is her debut novel.
Jennifer Anne Gordon Books
The purpose of education is to replace an empty mind with an open one.
Malcolm Forbes